"The Google spam protection feature is being rolled out in phases, and clarifications are so far missing in terms of how it works."
Google has reportedly been working on a spam protection feature for text messages on its Android operating system for a while, and the feature is now being rolled out to users in phases. A GizmoChina report states that the feature is being rolled out to some users, and the limited rollout is possibly part of the eventual wider rollout of the feature as part of a future software update.
"); }
However, it is not yet clear as to how Google will implement this feature without questions on surveillance and privacy being raised. Once the update is received, opening the message will introduce the feature to the user, and the prompt states that "some data" about the messages will be collected to help Google analyse messages, warn users about spam senders and messages, and block them accordingly. Google also affirms that "not any content" will be shared with its servers, aligning with the support page that had gone live before schedule, highlighting this particular aspect of the spam protection feature.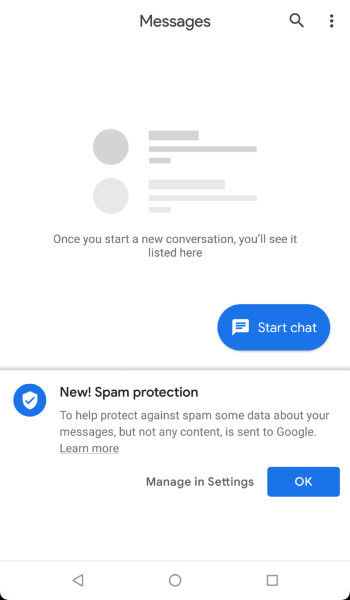 Site Search 360 Reports